Wine with Soul
Small Lot MN is dedicated to bringing Wine with Soul to curious consumers who are ready for suggestions on how to discern between National, branded wines and true wines of distinction that carry a story of the person and the place in the bottle. We do this by establishing lasting partnerships with retail and restaurant establishments that are aligned with our company vision that encompasses passion, integrity, and follow-through.
Small Lot MN meticulously curates, distributes, markets and provides in-depth education on wines that we believe have a unique story to tell. In our portfolio, you will find wineries that are run by real people who are experts in their region and who produce wines that speak the language of their terroir. Our specialty is representing wines that over-deliver on value; we hope you enjoy reading the stories within and have the opportunity to savor the unique wines for yourselves soon.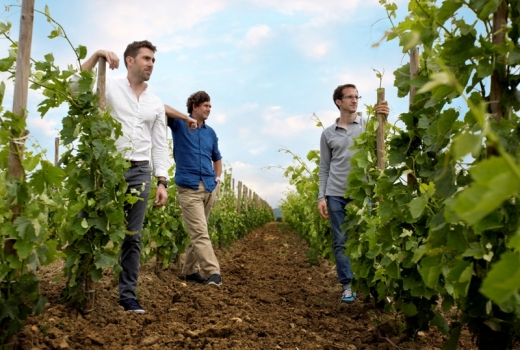 Passionate Team
Every one of our employees holds a genuine passion for wine and carries a dedication to the industry. Their belief in the company's mission generates a true spirit of teamwork that fosters company growth. With varied backgrounds and different skill sets, they are able to deliver added value to their clients while offering innovative ideas to maintain relevance in the market. Most of all, they love what they do and enjoy going to work every day.